No matter how perfect you might think everything would be going, you would still need to give careful attention to your garage door. Since this would act as a crucial point of access to your office or home, you would need to make sure that it would be working absolutely perfectly. In addition, you would also like to keep potential intruders at bay.
In order to make sure that you would be able to do this, you would need to think about rollers replacement San Antonio. Even though this might not be something that would cross your mind, it would be important that you get it serviced and lubricated from time to time.
The importance of rollers in garage doors
In order to understand why you would need to get the rollers in your garage door replaced, it would be a good idea to know the important role that it plays in the overall functioning of your garage door.
One of the most basic functions of rollers would be to make sure that your garage door would be moving in a smooth manner. As such, you would be able to find nylon and steel rollers to be available in the market. The best part about enlisting our help would be benefitting from the extensive knowledge and skills of our technicians. This is because they would have ample amount of knowledge about how to get both these kinds of rollers replaced.
So, if you would notice any kind of problems with your garage door, the simplest course of action would be to give us a call. On the other hand, a better option would be to go for regular lubrication, inspection, maintenance, and other things that would be included. In this way, you would be assured of the fact that your rollers would be performing at the peak level all throughout the year.
Required replacements
If we would find that the rollers have been damaged beyond hope, then we would inform you of this and then get it replaced. In addition, we would also inform you about other replacements and repairs.
Testing
To make sure that our rollers replacement San Antonio would be a success, we would test your garage door a couple of times. We would not know until we would be satisfied with the results that we would see.
What to expect during rollers replacement San Antonio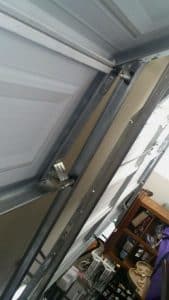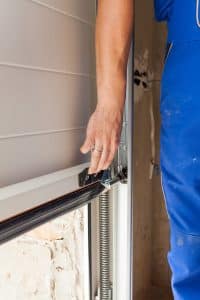 Visual inspection
Before starting it off, our team would raise your garage door and then get it clamped in place. they would then disengage the rollers, unplug the opener, and also remove the hinges. All of this would be done so that the main components could be looked at for better servicing. After that, a thorough inspection would be conducted to look for cracks, chips, sticking, corrosion, rust, and other signs of physical wear or obvious damage. We would also inspect cables, hinges, springs, and related components.
Tune-ups and adjustments
Our team of experts would make sure that your garage door would be working properly. This is because some of the parts would require lubrication of the right amount in order for that to happen. Other than that, we would also tighten any loose bolts, hinges, or screws.